[Lesson 5.3] USDA T Registration
Once winning shipments become natural to you, we hope you'll take advantage of some other great resources we offer to help enhance your business. Pet owners and others who ship pets look for USDA registration when selecting a transport service. Being a USDA certified transporter helps move your quote to the top of the stack when a shipper is considering a driver. Because we understand how attractive USDA certification is to pet shippers, we've made the process easy for you and even reward you for taking action! Here are the steps for applying for and verifying your USDA T Registration:


Step #1

: Apply for USDA T Registration 

Step #2

: Verifying your USDA Registration with CitizenShipper
---
Apply for USDA T Registration 
We've made applying for USDA T registration simple and easy for you through our site. To complete the process quickly, just follow the instructions below: 
Before you begin, watch this tutorial
Verifying your USDA Registration with CitizenShipper
To reap the rewards of being USDA registered, you must verify it on CitizenShipper. After you've received your USDA T Registration, simply click the "Verifications" tab on the left side of your Dashboard. This will take you to your verification settings screen, which looks like this: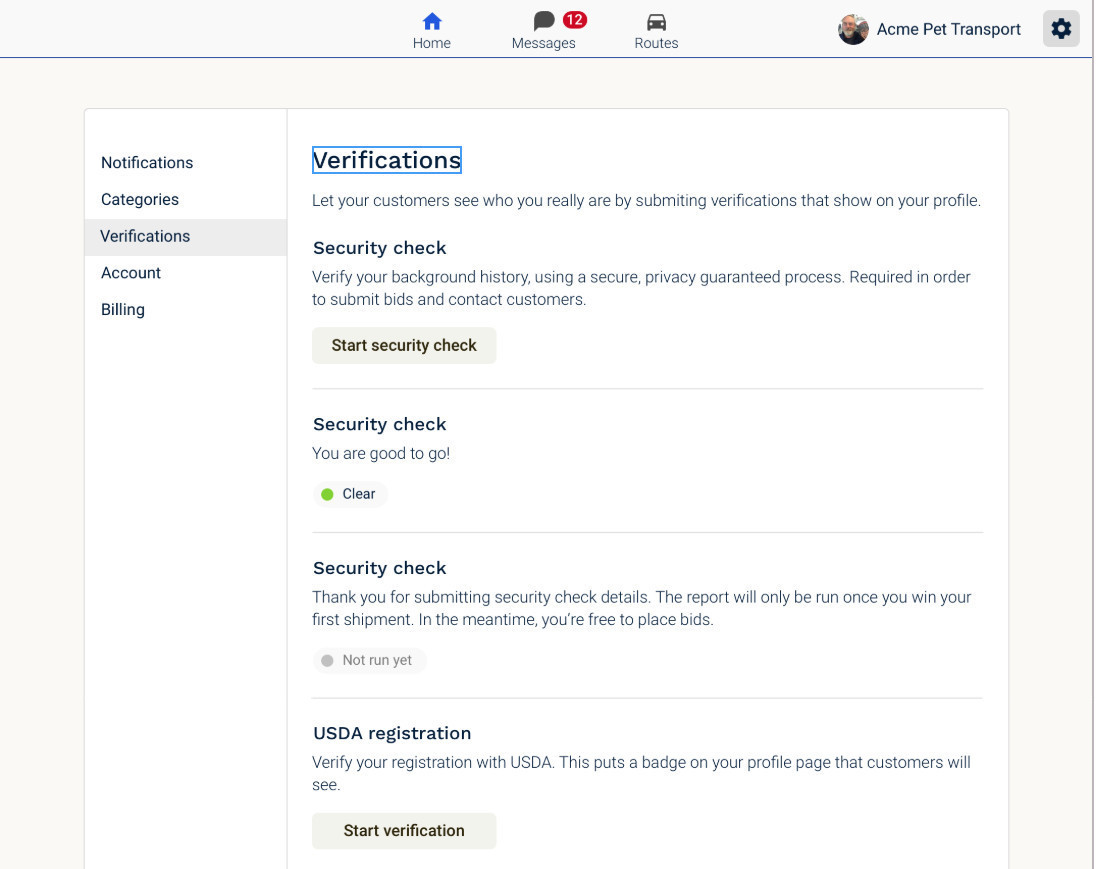 Toward the bottom of the page, you'll see your current USDA registration status. Click Start verification, and you'll see a  form shown in the screenshot below. Here's how you fill it out:
Enter your certificate number as shown on your registration document.

Enter the name under which you're registered with the USDA.

Finally, upload a photo or a scanned image of your USDA registration document by clicking

Choose a file

and locating the image on your device.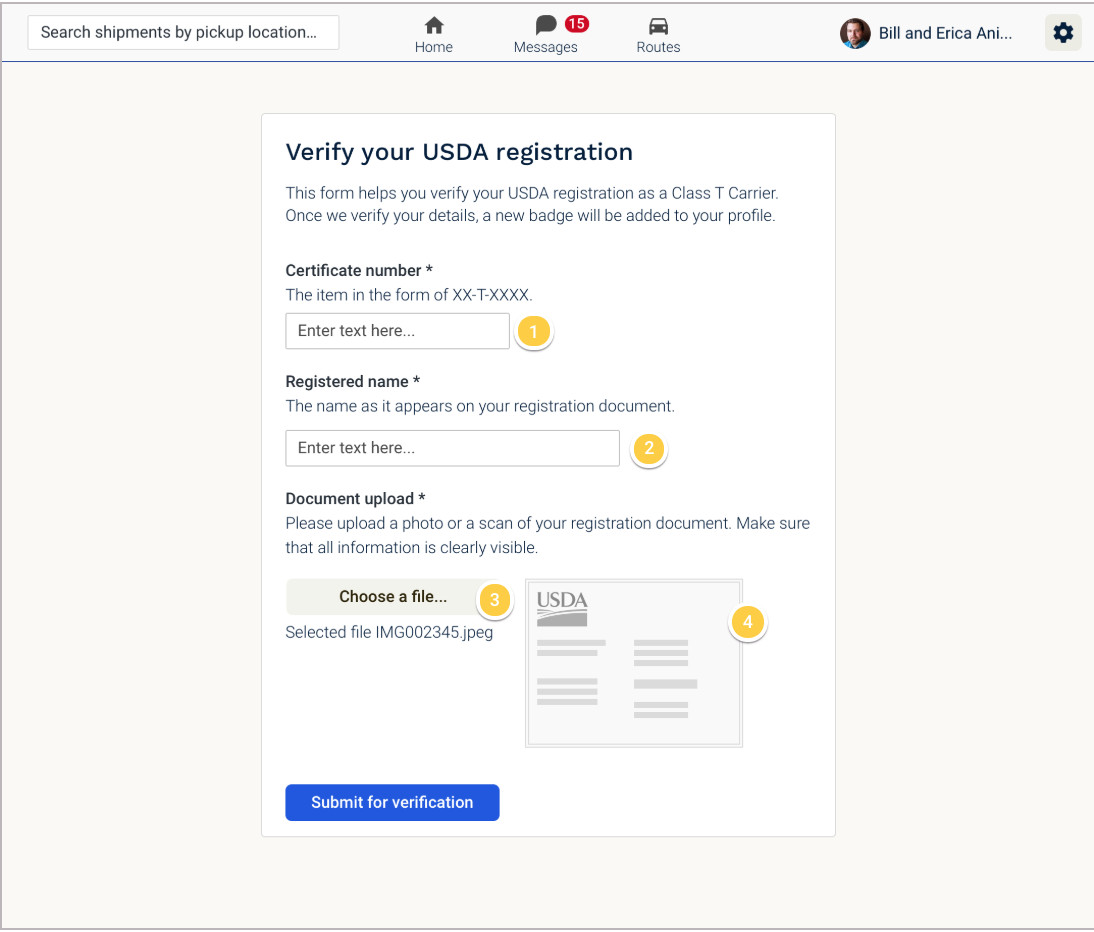 Then simply click Submit for verification, and your USDA registration information will be processed.
Once this process is complete, your profile will be automatically updated and your USDA certified status will be officially recognized with a checkmark that is easily visible to customers in the Screening & Safety section of the profile page.
---
Let us know if you have any questions in the comment section below! Submit your USDA Registration application today!!
Complete and Continue